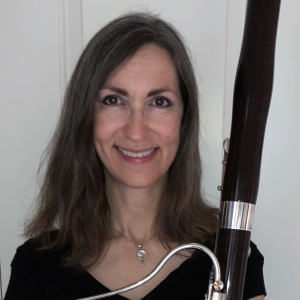 Juliet Hamak

Bassoon, Contra-bassoon
Joined in 2005
Contributes to community arts:
I play bassoon and contrabassoon in numerous other classical music groups and the occasional musical theater production all over the Bay Area.
Why I play with PSO:
Peninsula symphony is a great combination of talented and dedicated community musicians, gratifying repertoire, excellent leadership from the podium, world class soloists, and a large audience. All these things combine make Peninsula symphony the most rewarding musical group in the Bay Area.
When not playing in PSO:
I am a high school science and engineering teacher.
Favorite musical selection played in PSO:
Stravinsky's Firebird Suite. Actually, it's hard to choose, I always love what we are playing.